Recently I decided that I wanted to give our kitchen a "mini makeover" by adding subway tile back splash and a new chandelier. We live in a rental like most New Yorkers, but our building allows us to personalize our place. We can only do so much in our tiny studio apartment, and I am pretty sure I have spruced up all I can without changing our furniture. I love this little apartment of ours and how everything turned out...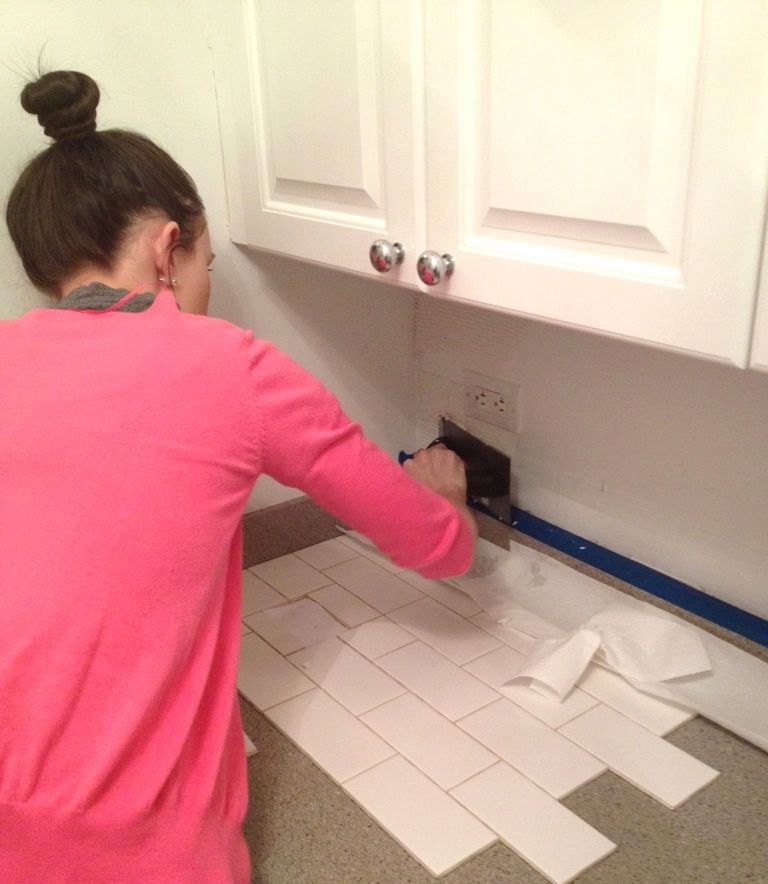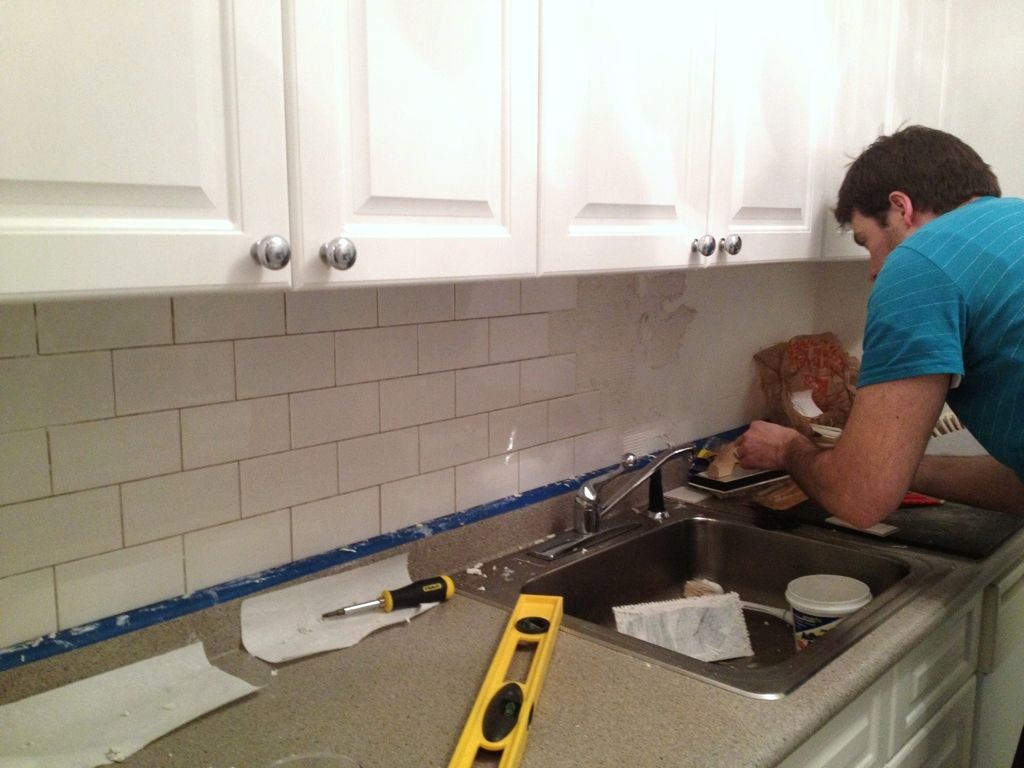 We followed this youtube tutorial
here
on how to lay subway tile. We used all the supplies suggested in the video. Husband surprised me with how much he really got into the project. He did a better job than me making sure everything was perfect, I loved it!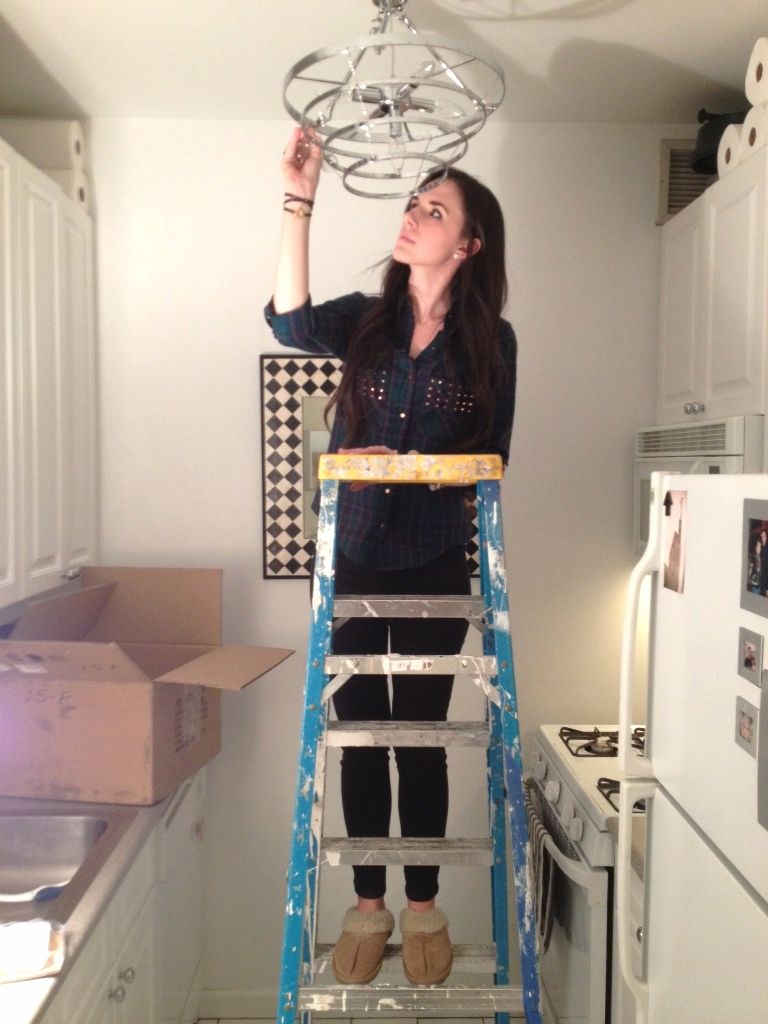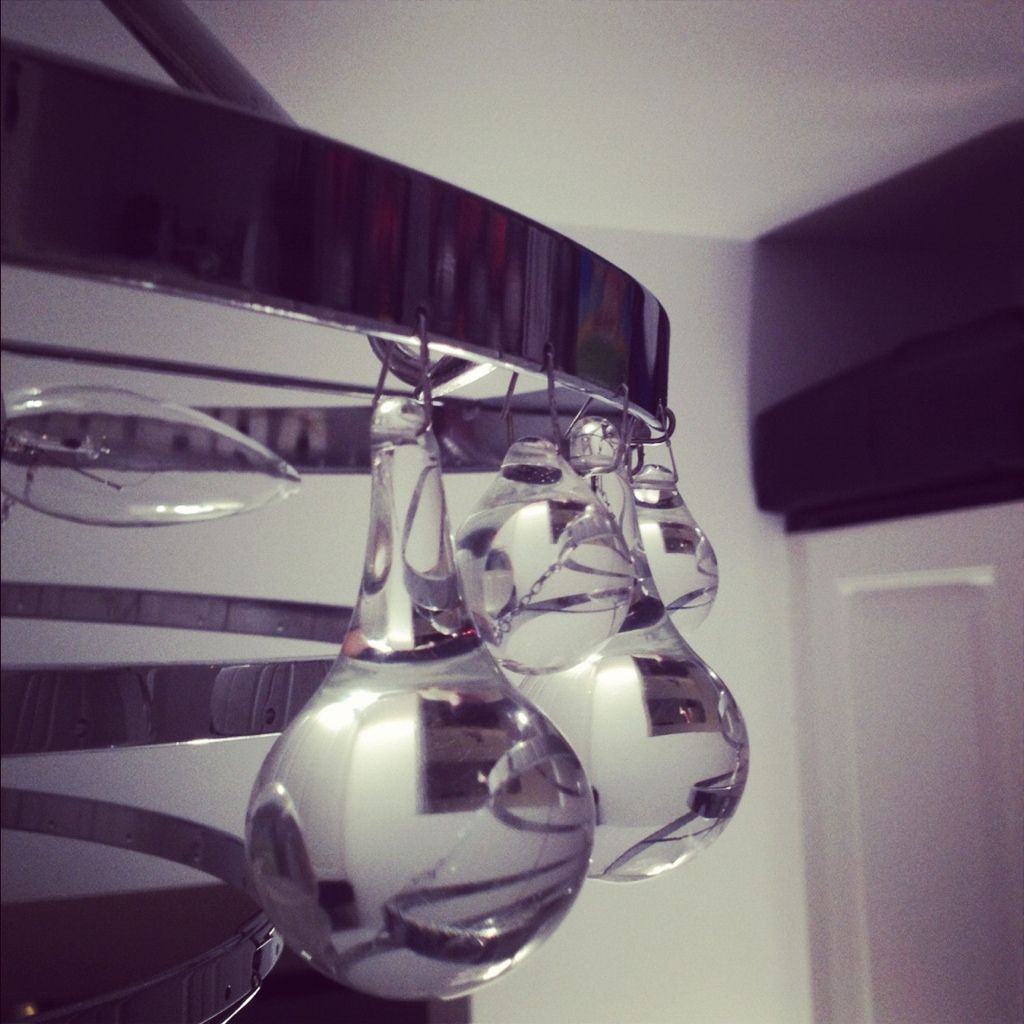 We also had a beautiful new chandelier to hang that my mom got us for Christmas (thanks Mom!). It is a great chandelier but each little ball had to be hung individually so that took some time. But it was well worth it! Just these two new things made our kitchen feel so much nicer...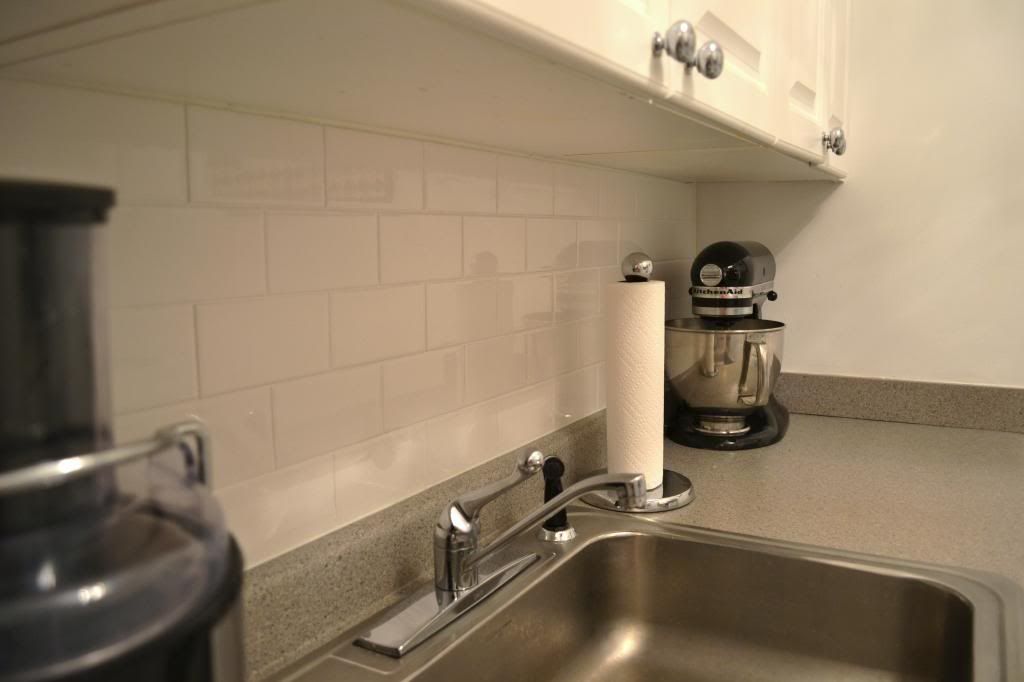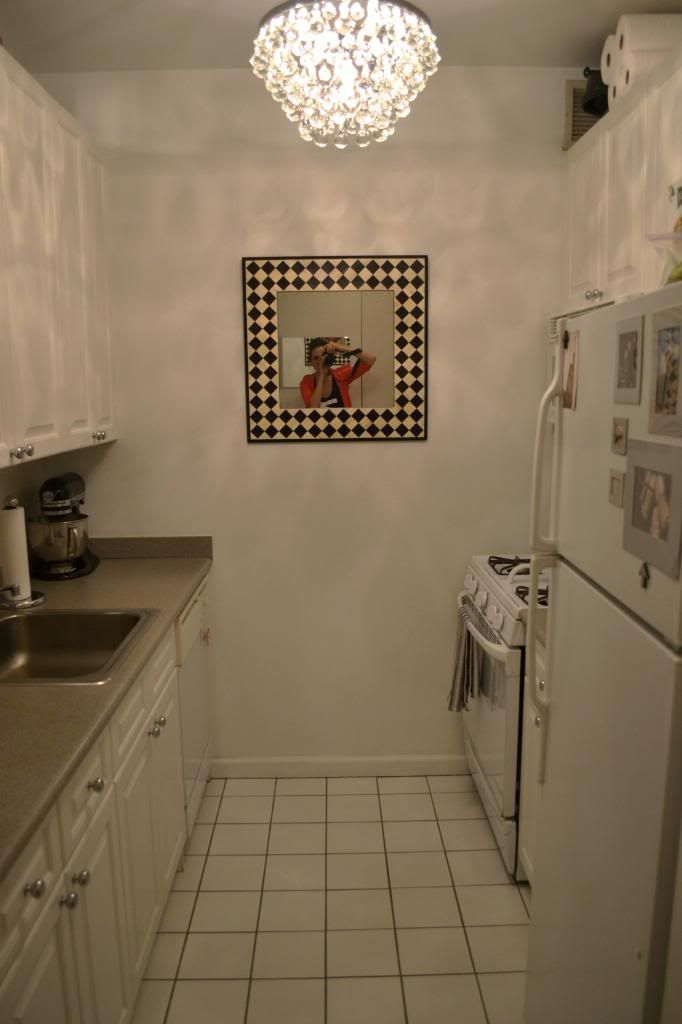 Love,