Today is a special day. Today marks 5 years since James and I began our story together. Five years ago, my sweet husband and I had our first date at the happiest place on earth, Disneyland (we started off on the right foot!). We were immediately comfortable with each other, you wouldn't have thought it was our first date. It truly was like we had known each other forever. And I believe that we did before this life. I had found my other half, and when he kissed me for the first time, I knew it was something special. Don't judge me for kissing him on the first date, we were in Disneyland for crying out loud, you would have done the same! Here is a picture from that first day we began our story...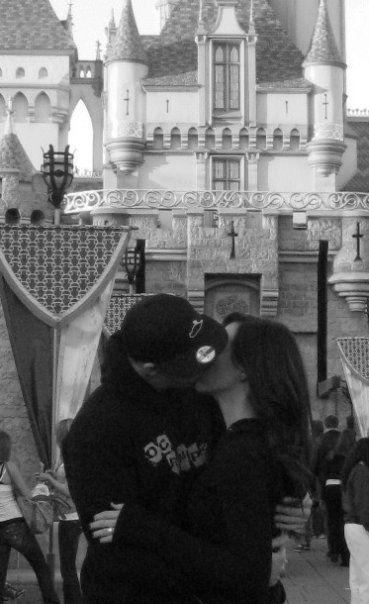 Notice something special on my ring finger in this picture? Funny thing is, I wasn't wearing any jewelry that day. We always tease that this picture was foreshadowing. If that isn't a sign of meant to be than I don't know what is! As we were leaving the park, James pulled me aside and asked me to be his girlfriend. We have been together ever since. Every year we hold off celebrating Valentines day on the 14th and save it for the 15th since that is
our
day. I am so grateful for my forever Valentine.
Hope you all had a great Valentine's day! I love you all and have loved getting to know you through my blog. Thanks for following along and sharing your journey as well. I kind of love this crazy blog world because I get to meet great people that I can now call friends through it!

Enjoy your weekend, I have a date to get ready for with my guy!
xoxo,